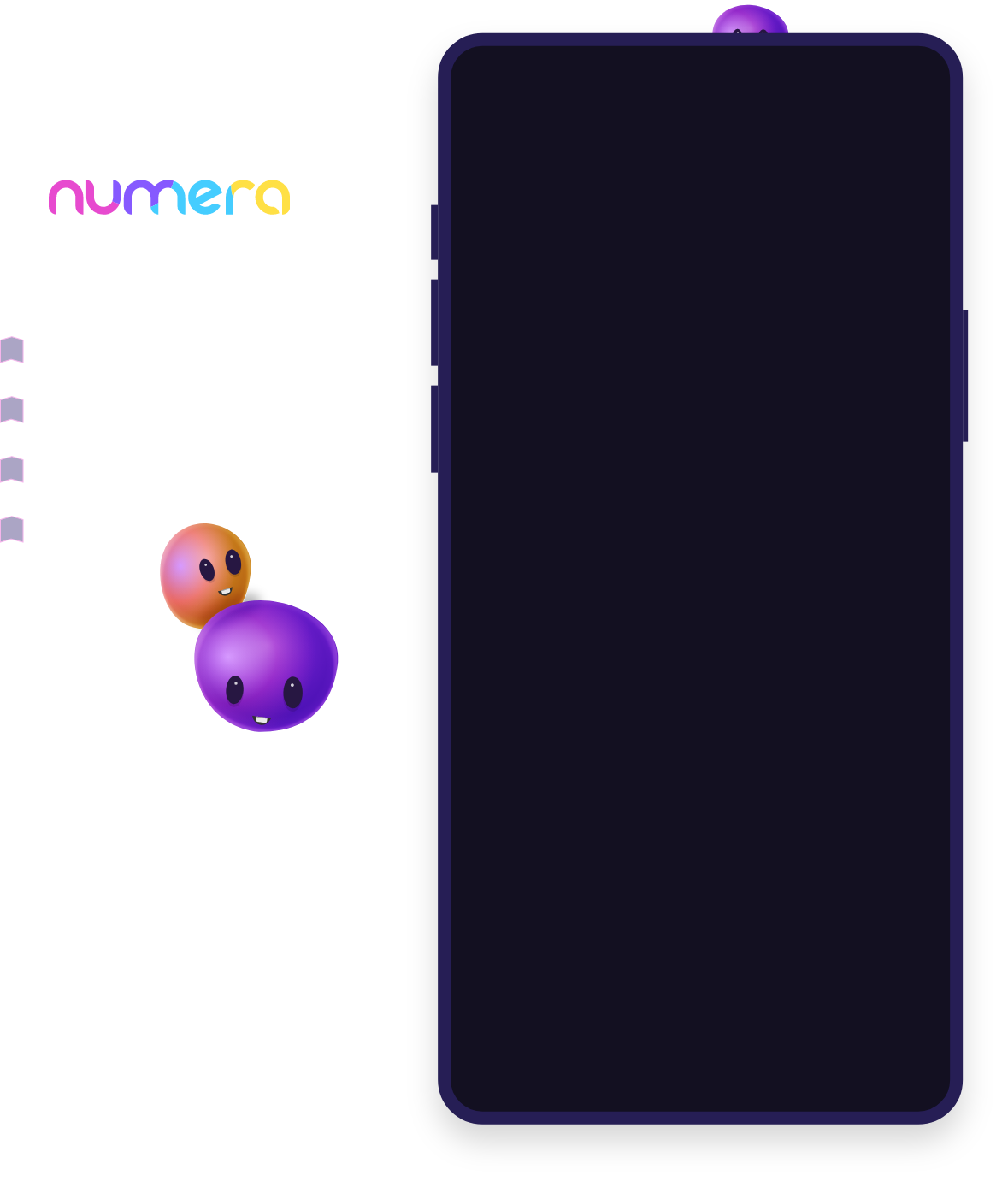 Problem Statement (who, what where, why)
Czech lottery players have shown growing interest in online Lottery applications accessible exclusively on mobile. These alternative products offer engaging loyalty scheme programs and free perks unlike their well established counterparts. However these new alternatives are often unlicensed.
Our solution will have the advantage of being regulated, be available for both desktop and mobile, and incorporate "habit forming" practices which are currently in demand, yet not utilized by our established competition.
Discover Phase
Defining problems, project scope, limitations and deliverables
Information Architecture
A flight to the Czech Republic to conduct usability testing
UI, visual, and Motion Design
Development Phase
Data Analysis – gaining insights from quantatitive and qualatitive data
Iterative design cycle
Sitemap & user flows
User flow's were created to outline our user's navigation to reach their relative goals.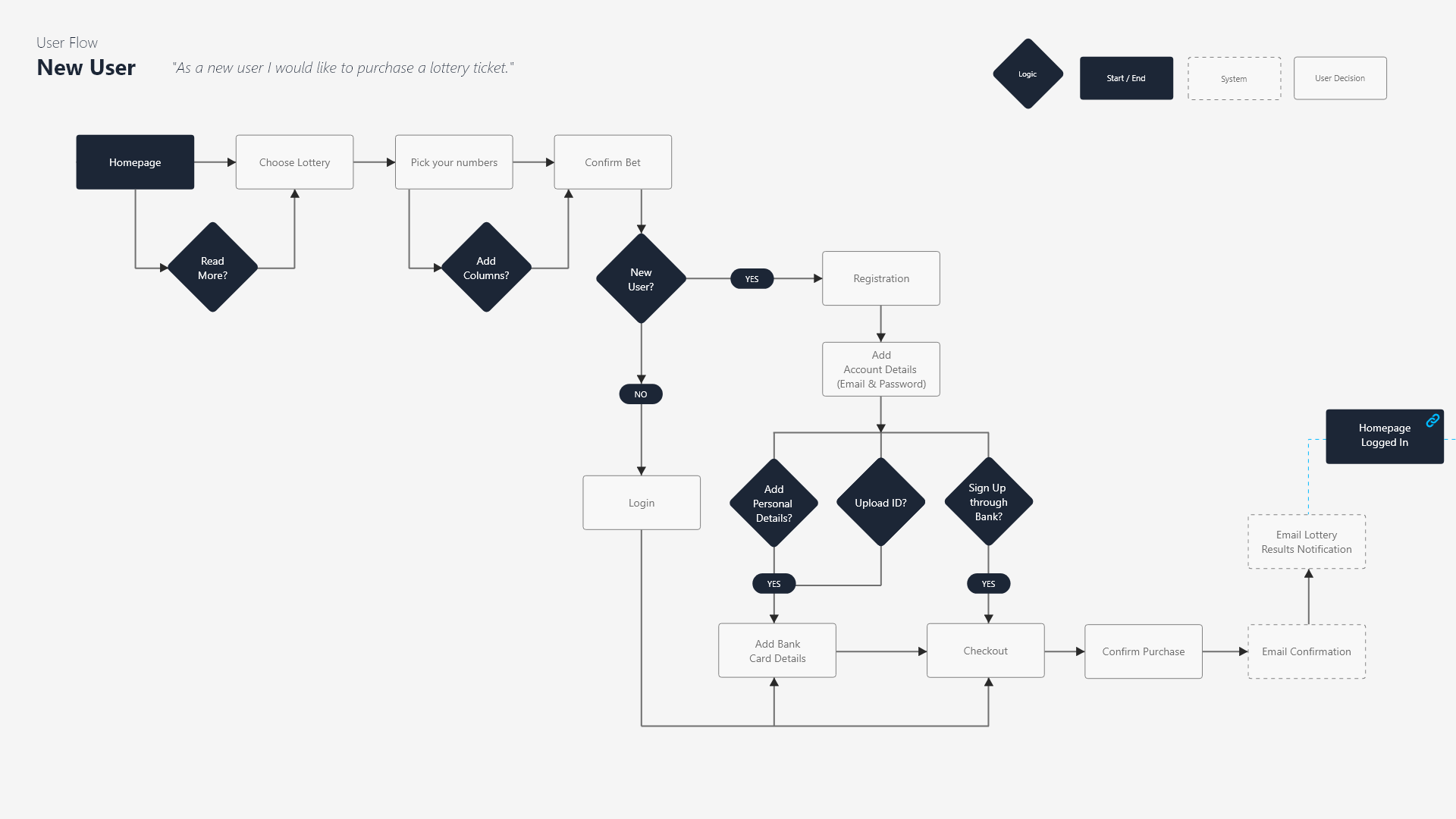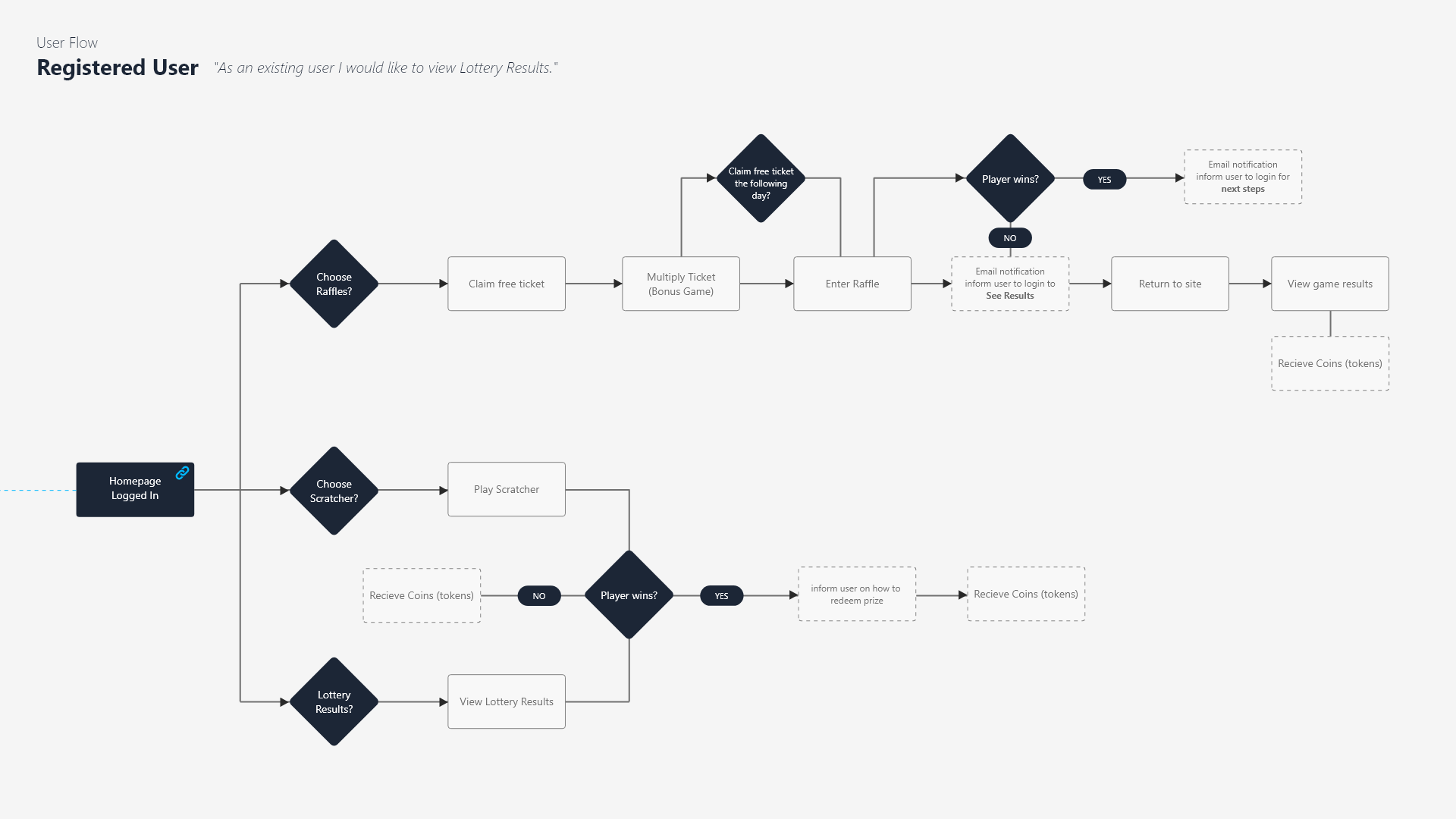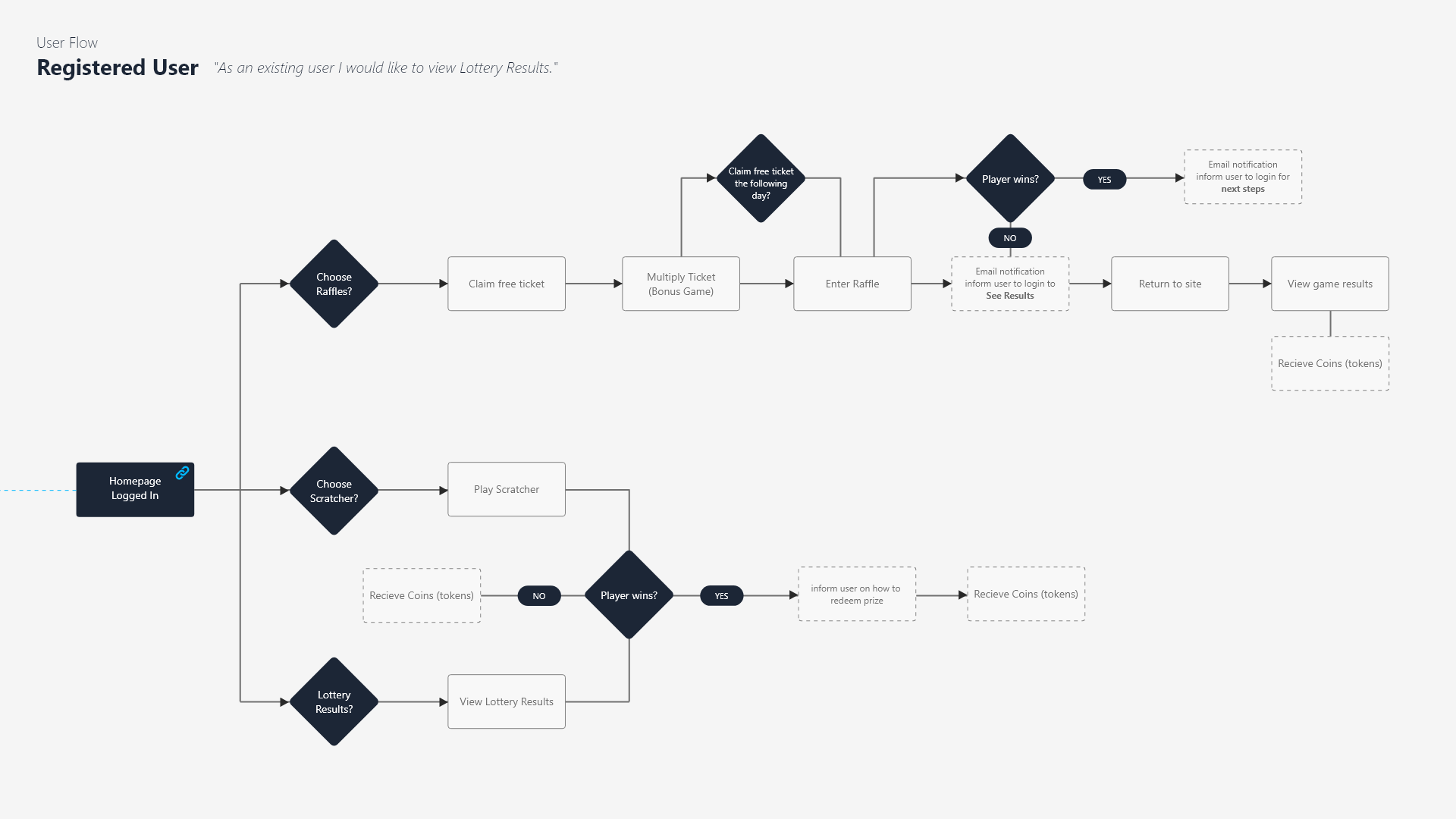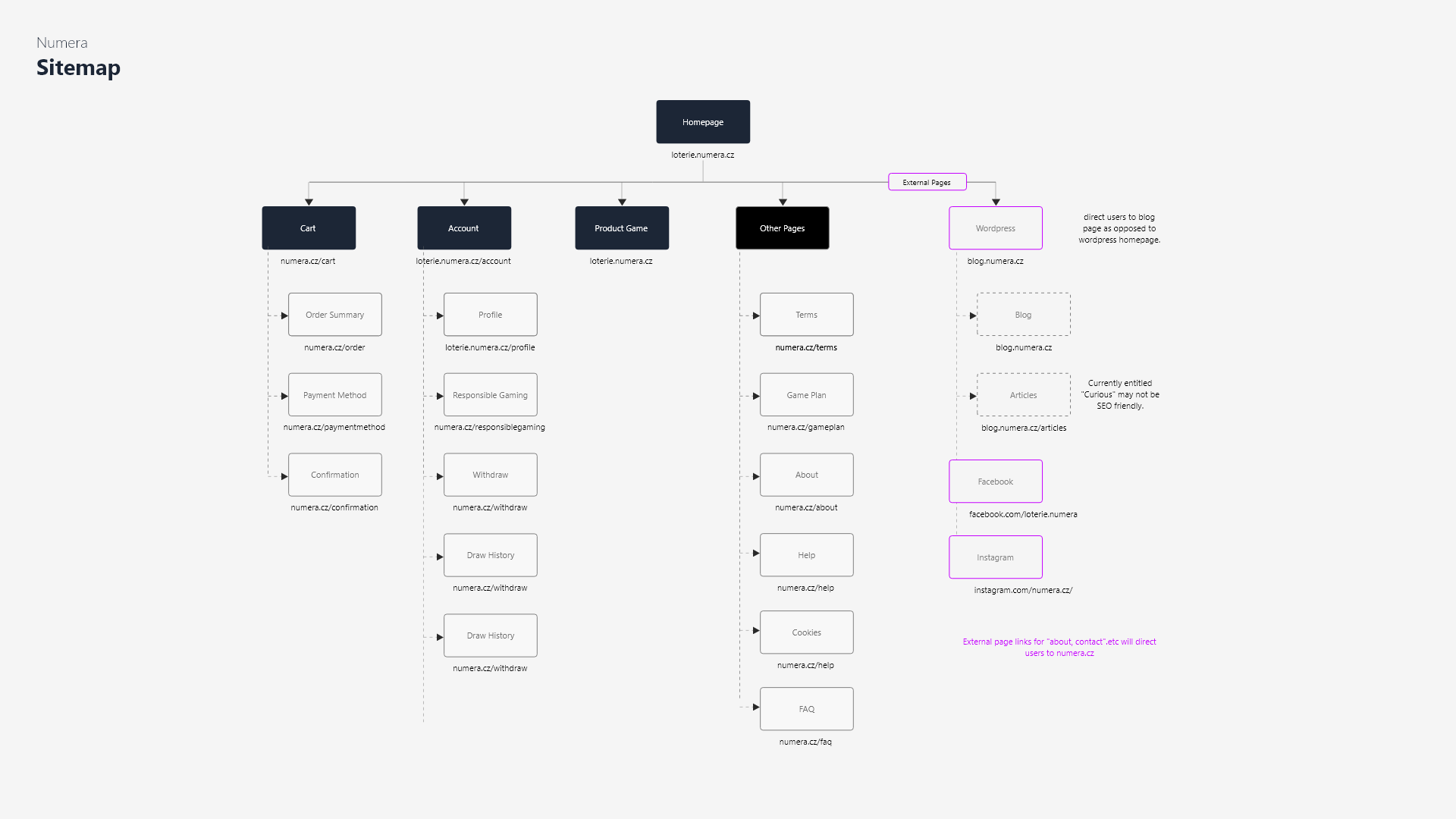 Data Analysis and problem solving
Quantitative and qualitative methods of data were collected and analysed to assist with each new design iteration, and incrementally refine all channels and touchpoints where KPI's were found to underperform.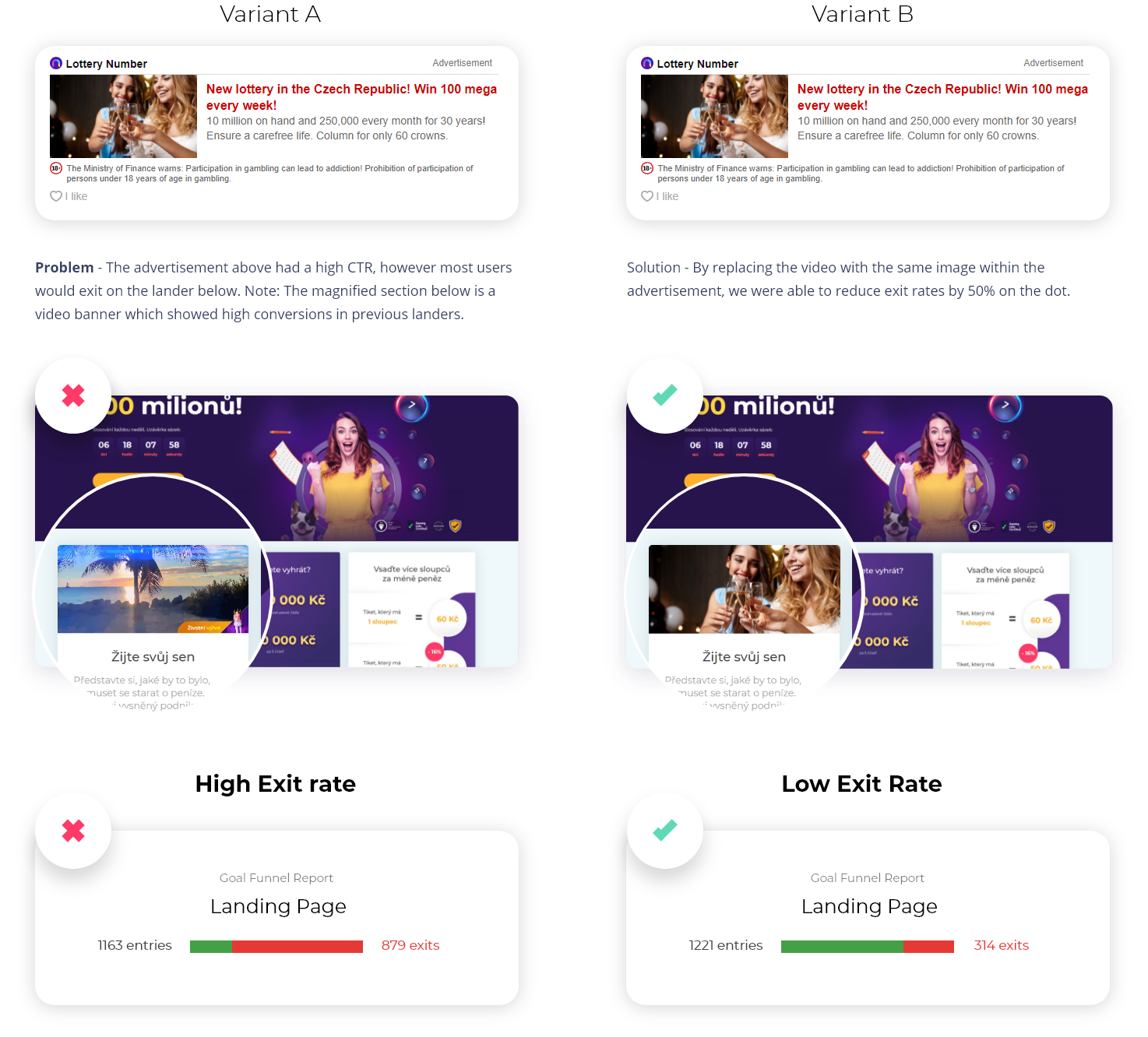 Usability testing in the Czech Republic
Two rapid prototypes (with contrasting art styles) were created using Adobe XD. They were used to conduct Usability testing. Touch points were illustrated with green screens explaining user scenario's relative to the user's goal.
Note: this is a mid fidelity mock-up and doesn't represent the final product.