Inspired by Sky Sports "Super 6", Betway.com required a sports application providing both new and existing users the ability to predict four winning teams within four matches, in order to be in with a chance of winning a prize.
Development – User Flow
Development – Utilise Umbraco CMS
Marketing – Brand Identity
Design – Brand style guide (for promotional assets)
Compliance – Terms and Conditions link and description
Web application accessible on all mobile devices.
Elevation Hierarchy
Four to score has three-dimensional qualities that are reflected in its use of surfaces, depth, and shadows.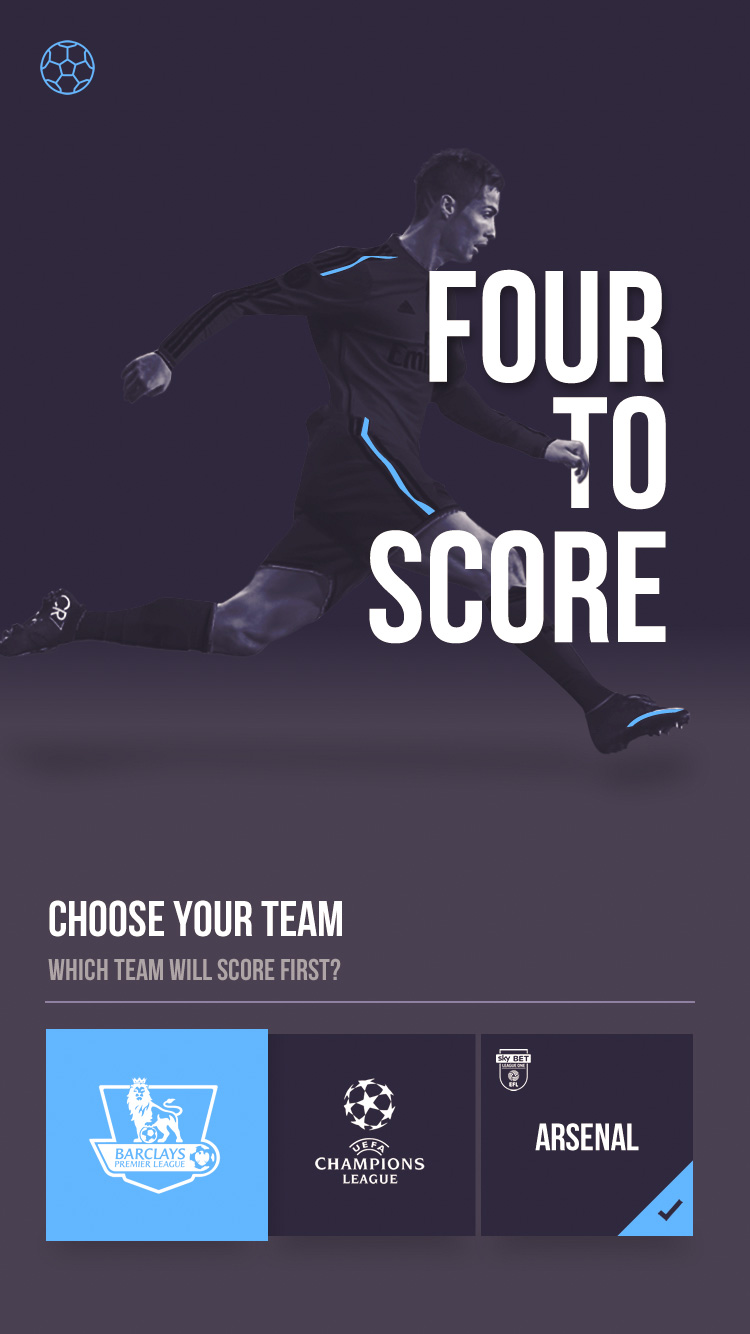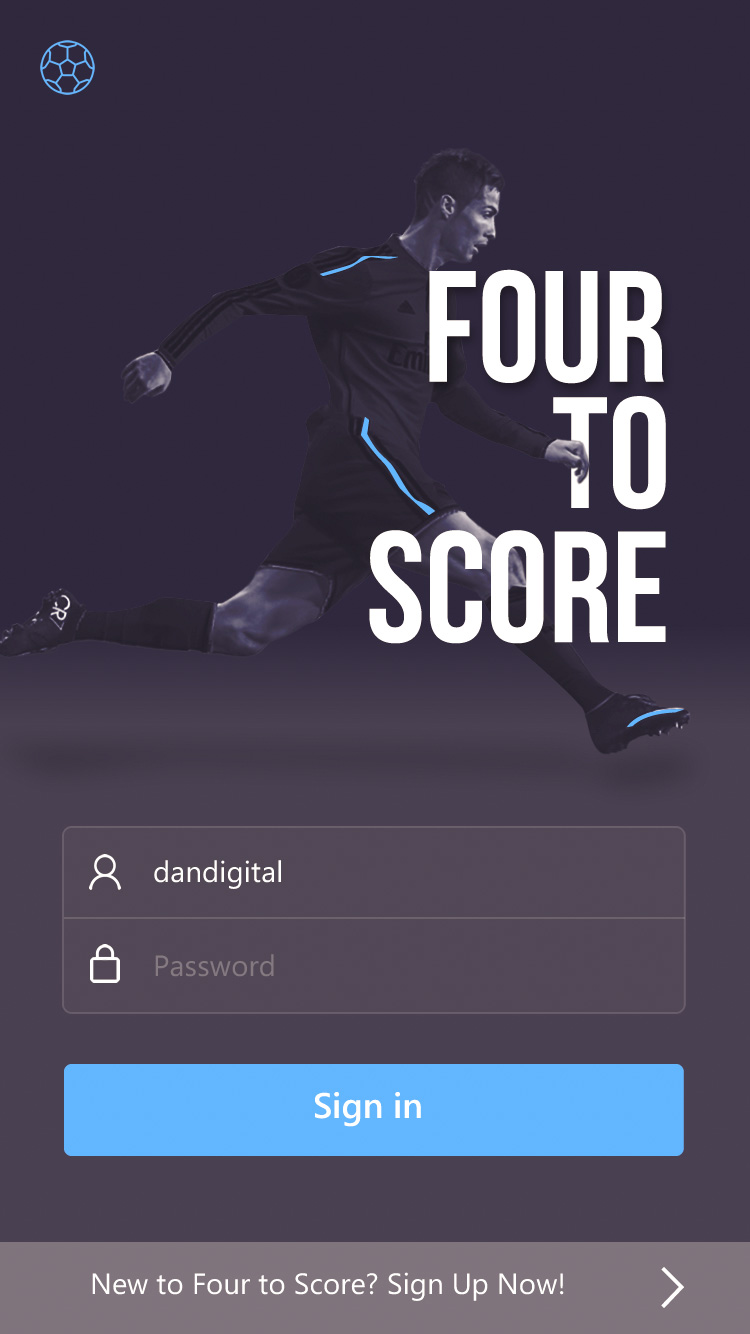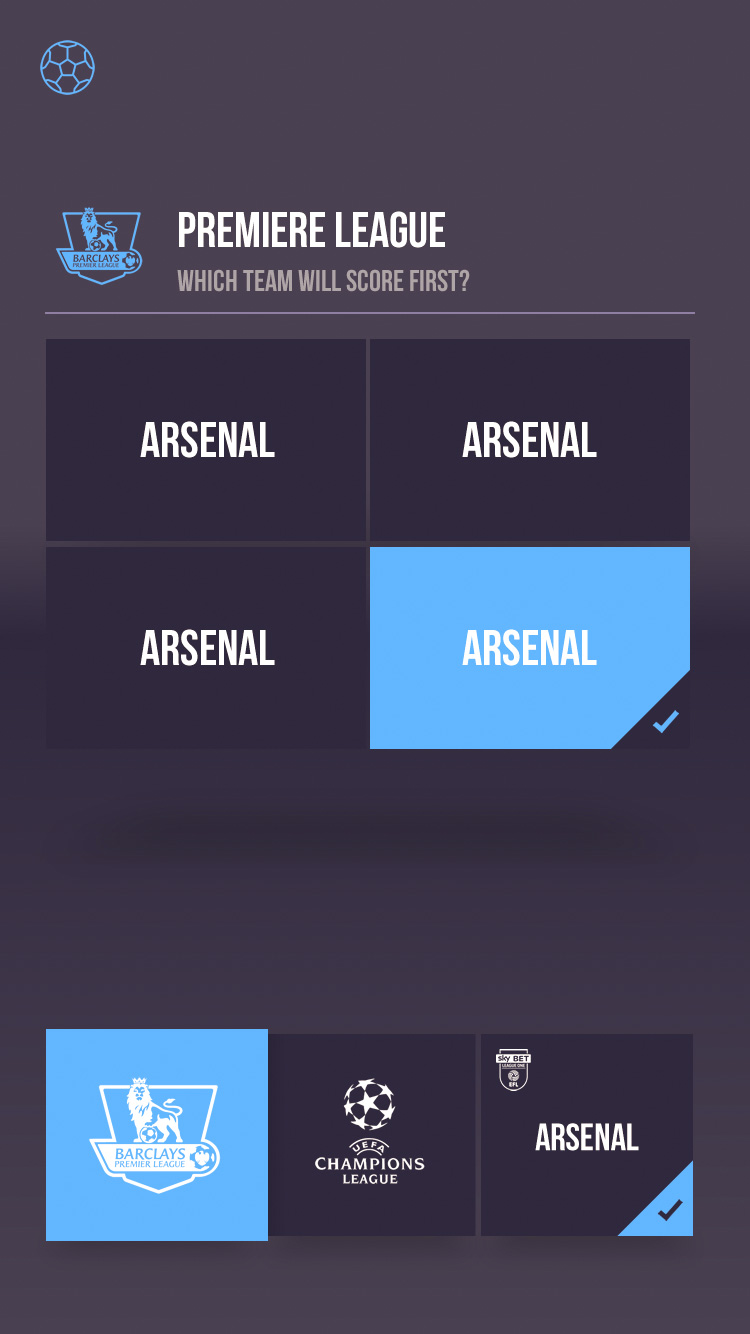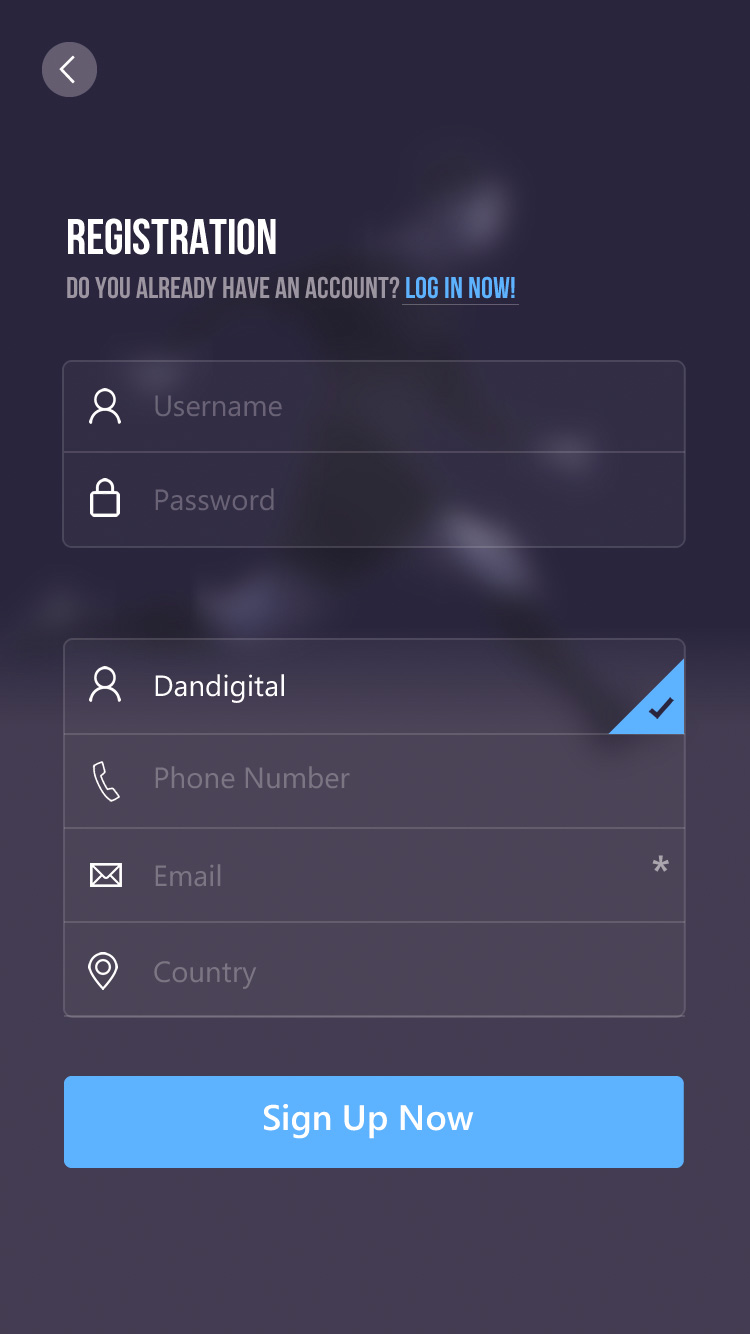 Motion Hierarchy
User navigation utilising multi-directional swipe gestures, to help orient users by showing how elements are related to one another.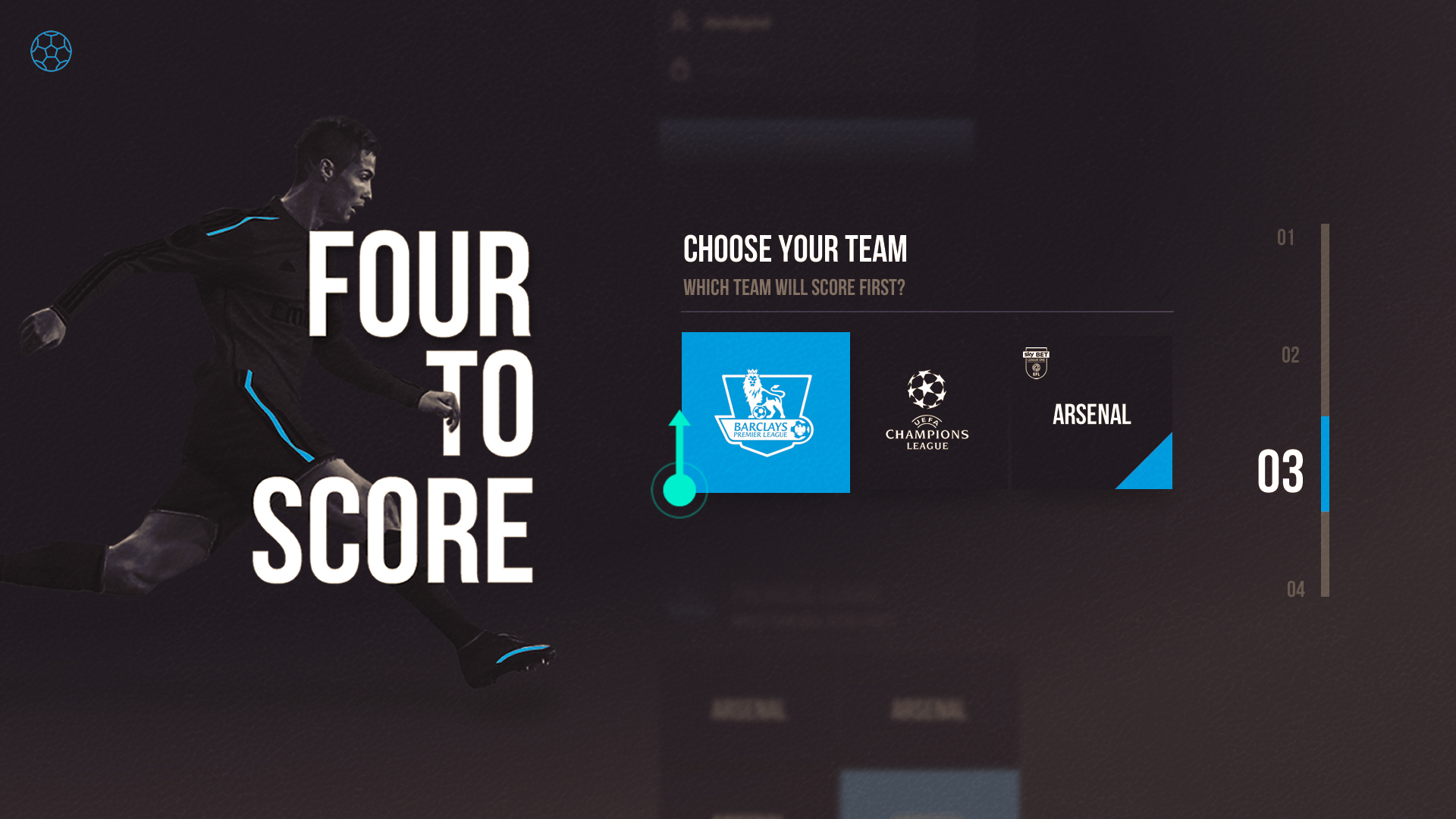 Eight sports betting enthusiasts underwent three iterations of usability testing focusing on the attributes of learnability and efficiency.
There were additional steps required after a user completed their Four to Score journey, so I worked closely with compliance and marketing to ensure we included only the necessary steps.
Questionaire
Competitor Reviews
Information Architecture
Usability Testing
low fidelity sketching
Brand focused Ideation workshop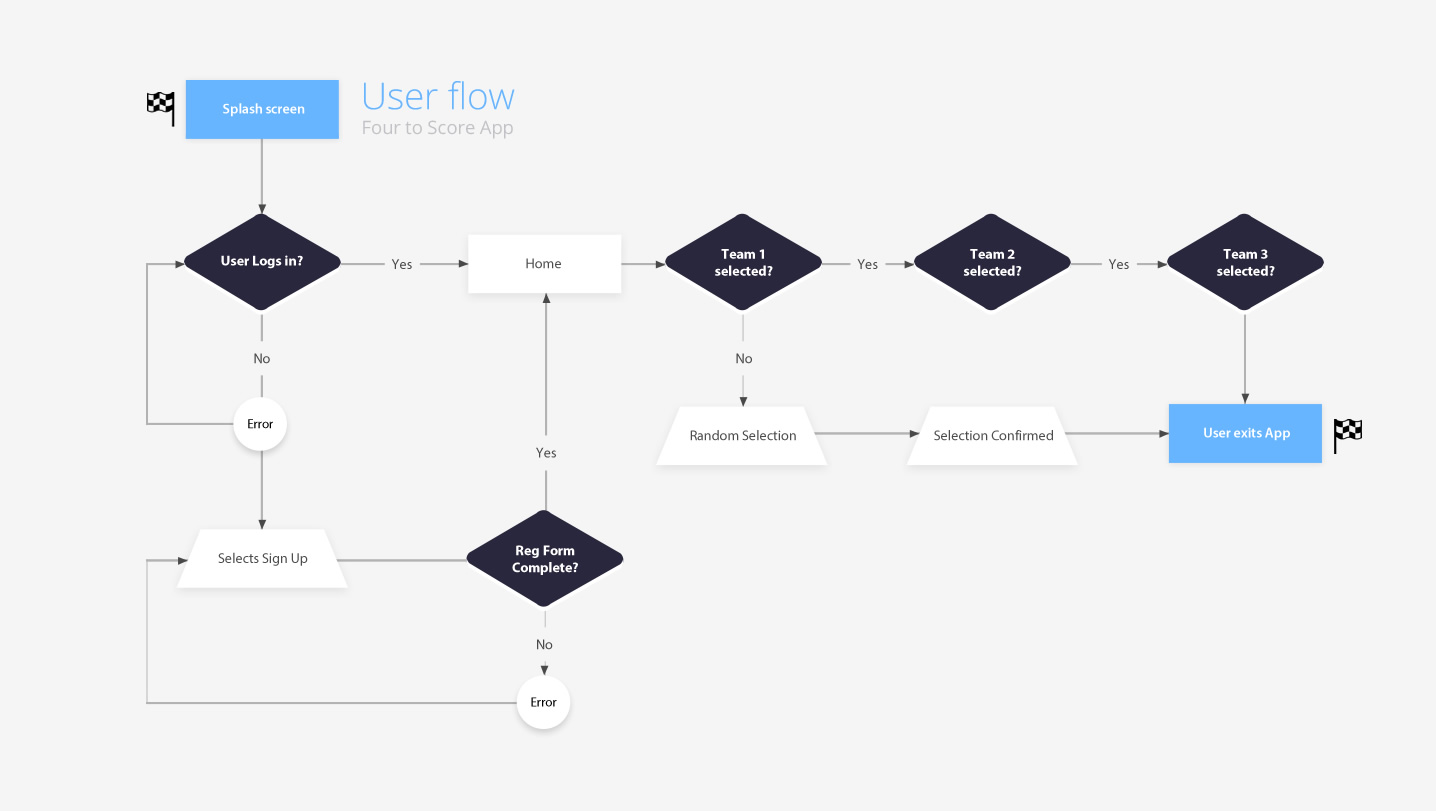 Minimal user flow identifying the steps taken to reach their user goal, (stage one of three flows)
A|B Split Testing
Which is more successful?
Key Metric (KPI)
Number of screens accessed during in-app visit.
Hypothesis
By introducing multi-directional swipe gestures, and progressively disclosing content, users will be captivated to complete all steps to reach their end goal.
Practicality
This will be technically feasible utilising the Javascript library 'React.js'.